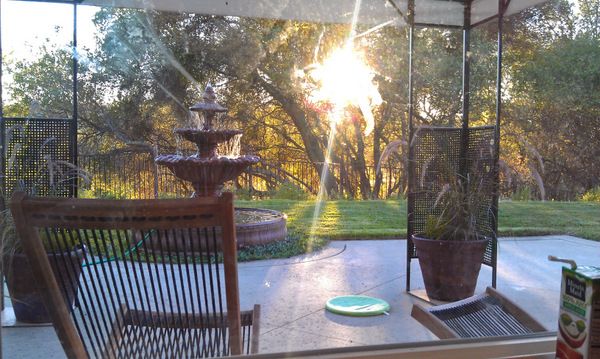 Apparently, summer is officially over now. It was a good summer.
Last week, my smart, kind, beautiful daughter was baptized. Her father performed the ordinance, which was so tender to see, and grandparents and loved ones converged to celebrate.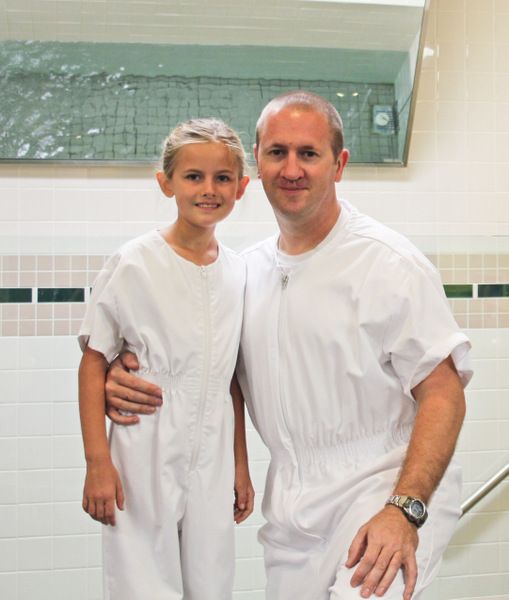 My three year old, double fisting the refreshments: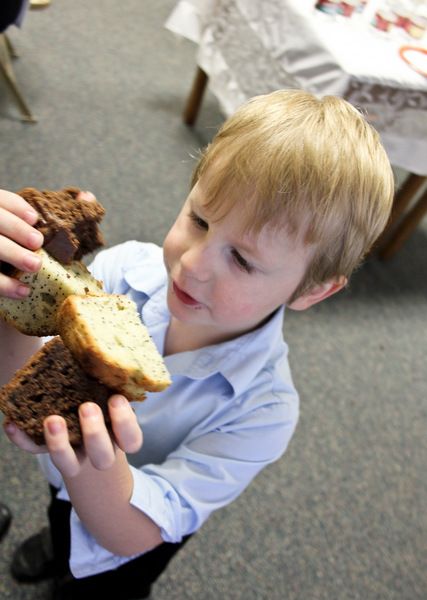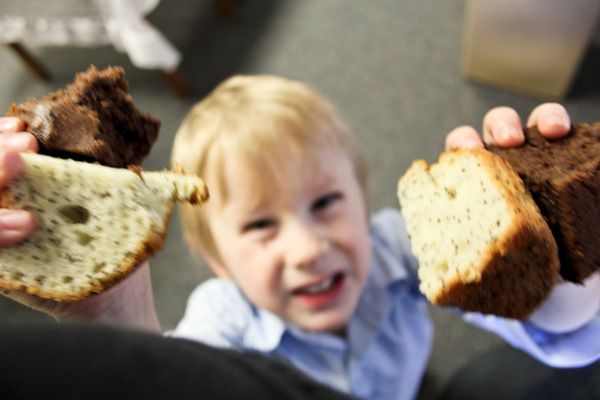 It's been a great week overall. My husband took a tour off. We never did get to go out of town this summer, so instead, we took this week off and just relaxed with our family and friends. It was leisurely, full of good food, and was stocked with evenings playing games.
Speaking of good food, my garden is exploding! We severely underestimated the size of the crops we decided to plant in our mini garden.
Last winter, we stuck a few plants in the ground to see if they would grow, and didn't get much in return; maybe enough to make a single bowl of vegetable soup. So this summer, we built a more legitimate bed to test out that spot in the yard during the summer months. We want to build permanent beds down there, but didn't want to go through all of that effort if it wasn't going to work out. Here's the little trial garden, before the explosion: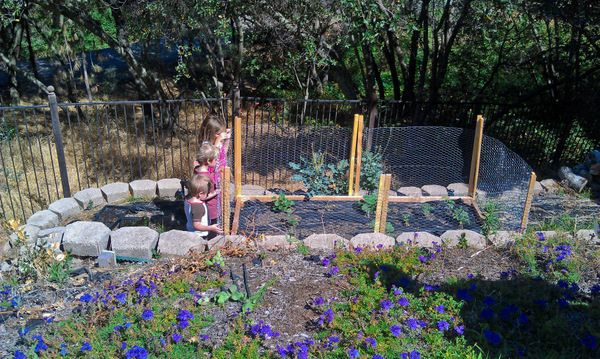 Apparently, that part of the yard DOES get enough sunlight. And, apparently, the seeds we used were, in fact, good. Here's the after shot: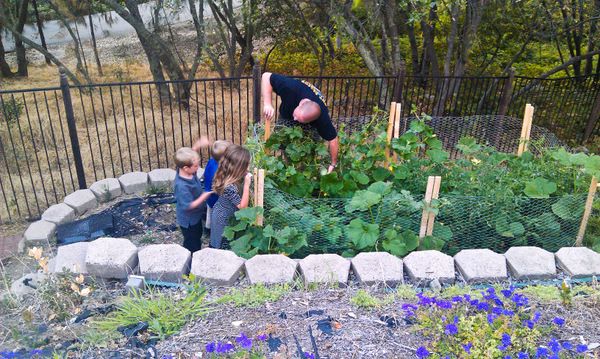 And no, I didn't intentionally have the kids all lined up like that in both spots. They just tend to do that. One declares that they want to be allowed to go down and see the garden (they have to ask first, since there might be snakes down there) and then the others just appear out of nowhere and follow along like little ducklings.
The garden has been fun. I took the effort to order heirloom seeds so that the seeds from the crop we grew could be planted next time (something that non-heirloom seeds can't do, apparently) and we'd never have to pay for butternut squash again. What I failed to realize was that my butternut squash would completely overwhelm our little enclosure and send out vines 15 feet long! Those are some very, very ambitious squash!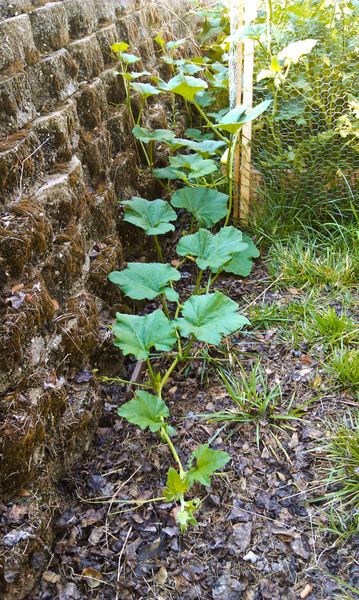 There's something so satisfying about planting a seed, growing it, eating the veggie, and then planting the new seeds next time. It lends an element of seasons to a rather season-less part of the country.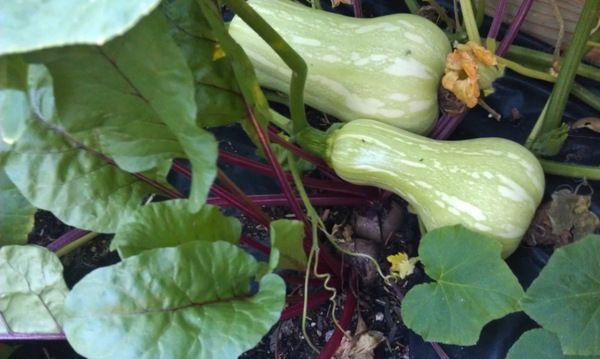 See? The beets are getting "squashed". Ahahahaha! #gardenhumor
It's been a beautiful, happy summer. One the kids will remember -- not for the magnificent trips, but for the seamless afternoons learning how to swim, riding bikes and playing in the court with the growing slew of neighbor kids, and going on day trips to the mountains.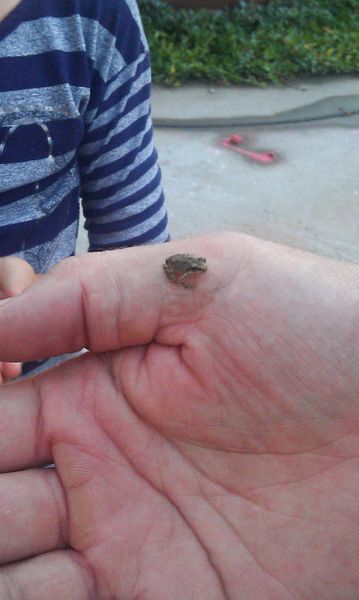 Let's see... what else happened this summer...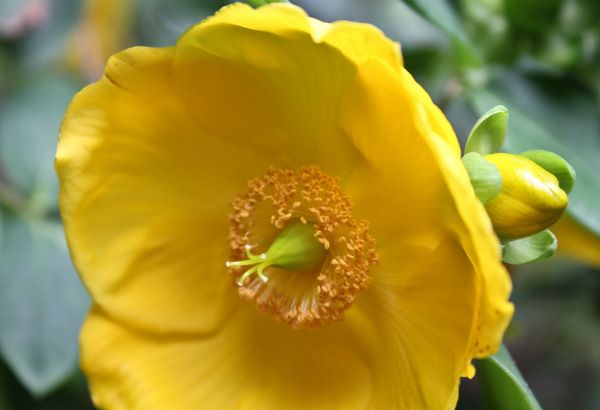 A trip to San Francisco's natural history museum,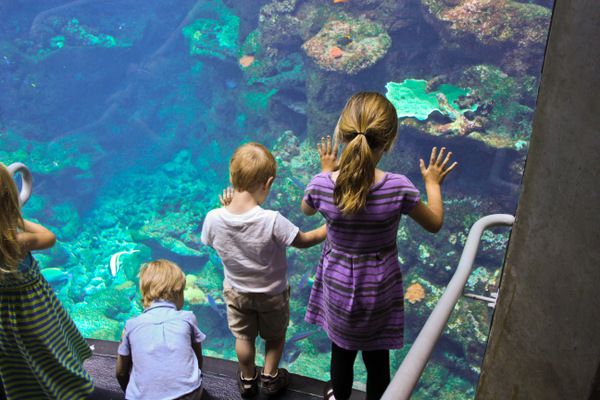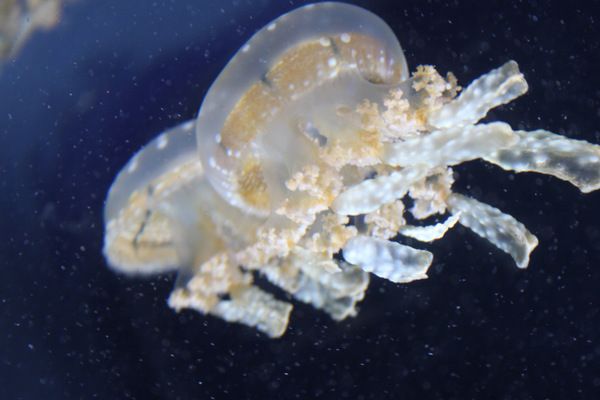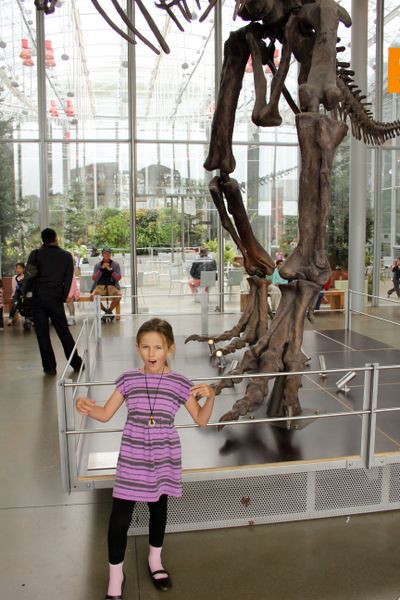 a trip to the state capitol building to watch the space shuttle fly above it,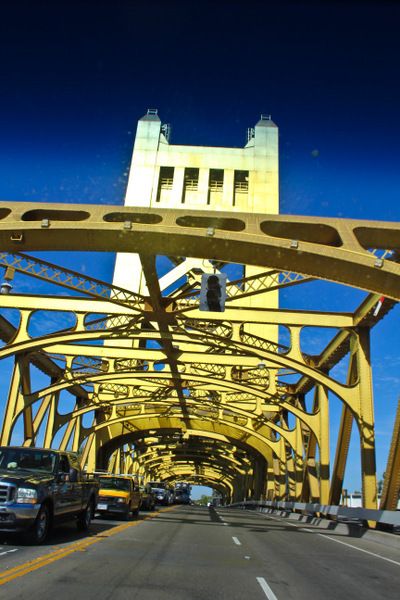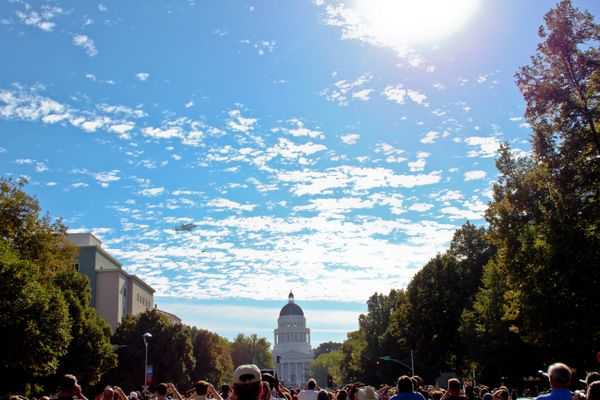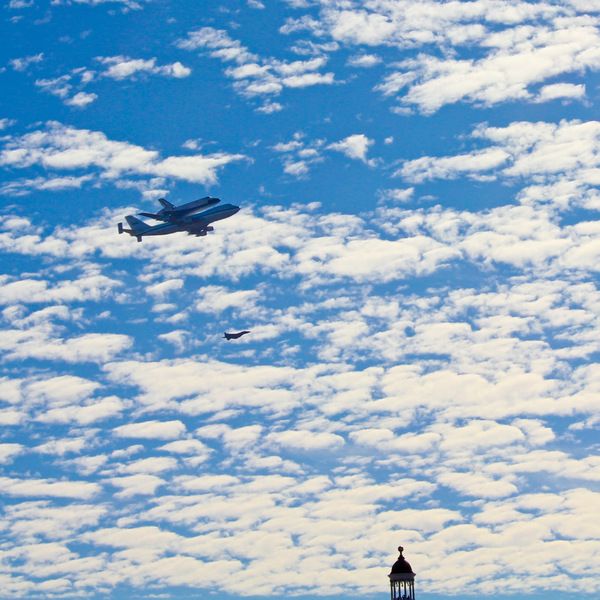 and someone learned to roll over onto his stomach.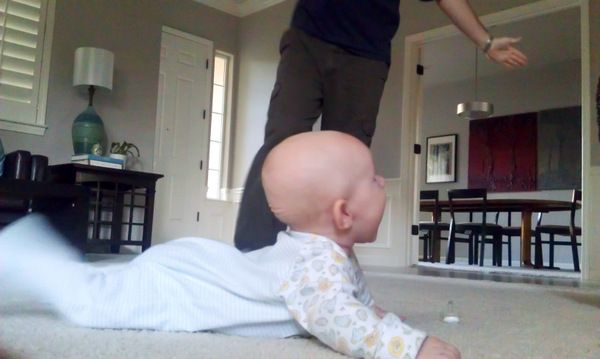 Blurry, but too cute not to share.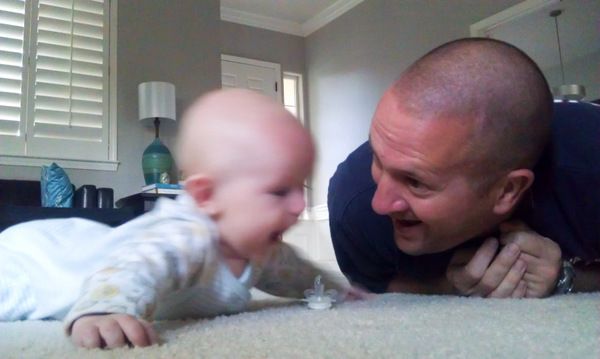 Too bad he can't roll back onto his back! He gets stuck there and then calls for me to come get him. No more playing on my bed for you, mister.
Someone also learned that his jumperoo bounces!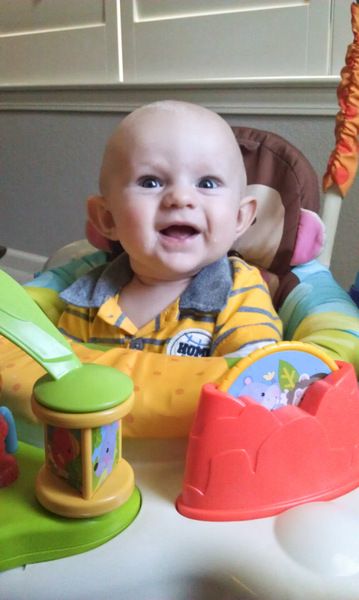 Oh, and this one had a birthday.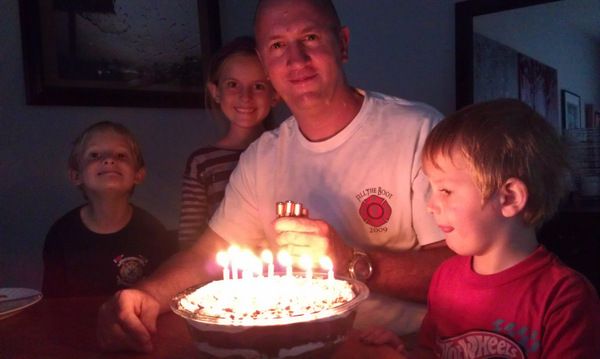 You would be amazed how long it took for the kids to decide on his gift: batteries!
Now, it's time for fall, and a last-ditch effort to lose some of this baby weight before the sugary fat holidays begin. I'm usually doomed on the weight-loss effort by the end of October. There's just too many goodies to appreciate between Halloween and Easter! Let's blame Pinterest. That way it won't be my own fault for having no will power when it comes to buying and making and eating holiday food.
Roasted butternut squash, anyone? I'm going to have to find some recipes to use all of that squash!