I'm happy to report that we're still up there near the top in our division in Apartment Therapy's Room for Color contest, just within reach! It's a close race! But I'm not going to guilt you into voting for my daughter's room. Instead, I'll give you five good reasons why you'll be glad if you DO decide to favorite her room. ;) Hey, I'm up against some big design bloggers here — bloggers that have people! And gobs of money to spend on fancy rooms! And professionals!
Top 5 reasons why you'll feel happy about
voting for my daughter's room here
:
1. My daughter asks me every day if we're winning. By supporting her room, you get to put a smile on her face. She's so proud of her room, since she picked out the purple paint, and she is THRILLED that it's in a contest.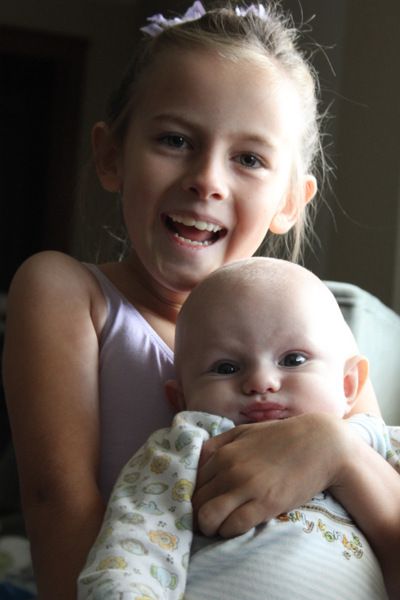 2. Remember
the great couch recovering project
that continues to send shivers down my spine every time I remember it? I still have that couch. It needs to go. Any help you can provide in that department will be greatly appreciated!!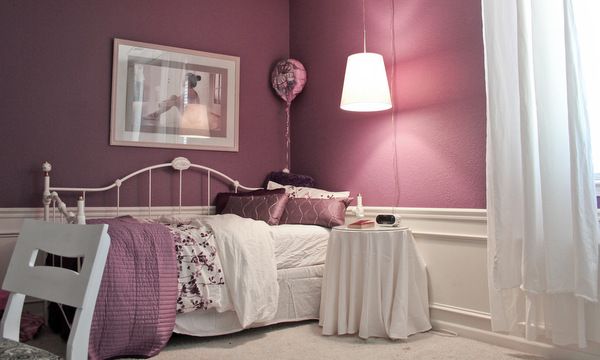 3. Think not what you can do for Apartment Therapy, but what Apartment Therapy can do for you! In order to favorite my daughter's room, you need an AT account. With the account comes many benefits, one of my favorite being the ability to submit photos and design questions for the AT community to provide their input in the Good Questions section. I've greatly appreciated the help I've gotten to questions I've had! I really like Apartment Therapy, because it often features real houses with realistic budgets and helps tackle common design problems — like how to hide the cords coming off of tables in the middle of a room.
One day, you'll be gazing at your living room, trying to decide what kind of curtains to hang in the window. Then you'll be like "oh yeah, I can go to that one website Katie told me about and post my question, and get lots of great feedback about what to do!" Then you'll snap a picture, post your question, and get the most brilliant design solution ever in the history of design solutions.
You're welcome. ;)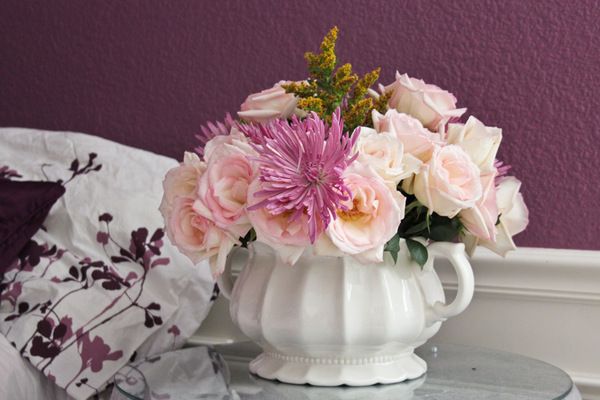 4. Did I mention putting a smile on my daughter's face?
5. We worked really hard on that room, gathering together furniture and sprucing it up to fit with the room. This would have been easier to accomplish if I could have just gone to a furniture store and picked out whatever I wanted. But I love that there's some history to each piece in this room. The desk and mirror are from my daughter's great-grandma. The bed is from a generous friend from our previous neighborhood. The bedside table and the stool are from the former owners of this house. And the pieces from Goodwill, the bookshelf, the curtains, the picture frame, the hand-made knitted throw, have a mysterious past that we'll never know about. Yet somehow, all of these pieces representing all of these former owners have come to reside in this hunter/gatherer room.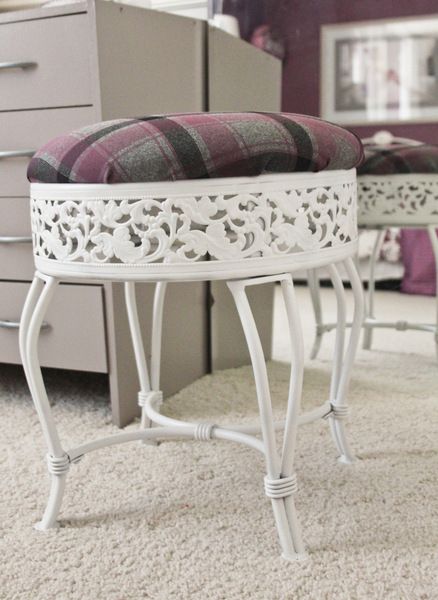 Thanks to all the people that have helped us furnish our house over the years. We really appreciate it!!
If you'd like to place a pressure-free vote for my daughter's room, you can do so
here
.