We had a nice Christmas at our house. No one was sick, most events went as planned, and the children felt like it was a special day. We're now in toy and sugar detox mode. I'm trying to keep the 3 year old from dumping his new blocks out on the living room floor. He doesn't play with them; he just feels the need to dump them out every single time they get cleaned up. The novelty will wear off eventually, right??
Leading up to the big day, we had a lot of events. There were school plays, various Santa events, and parties.
My daughter loved being part of the Nutcracker production put on by her ballet school.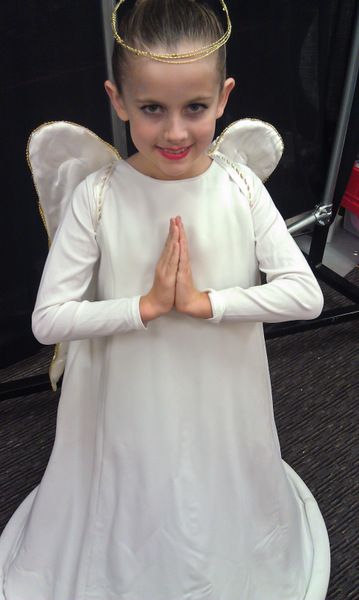 She grinned ear to ear the whole weekend, even though the production meant some very long days and some very late nights. She wanted to go early each time just so she could hang out and soak up the excitement. I don't think she understands the concept of stage fright.
On Christmas Eve, we had barbecue hamburgers at the request of my 6 year old.
There was a break between rain storms, so the little guy got his wish.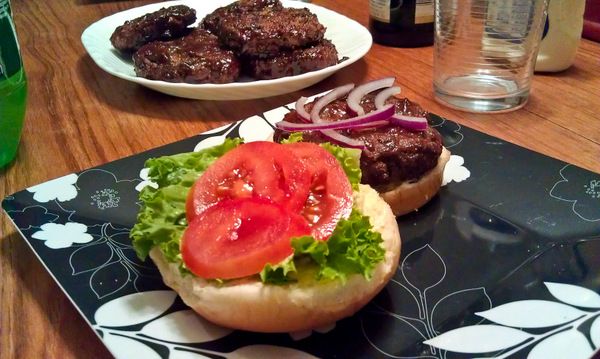 The calm before the storm....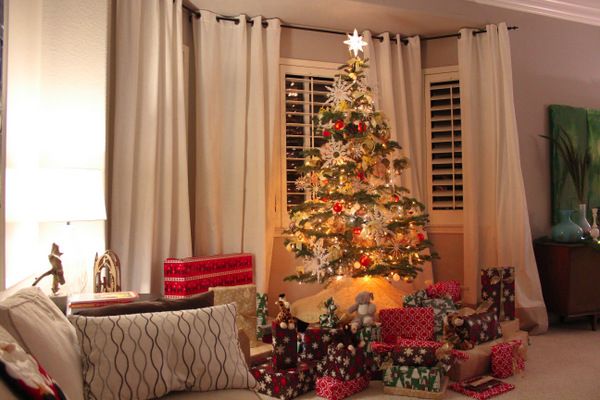 I made the kids wait to go downstairs in the morning until I was up and ready to go. Poor, tormented souls!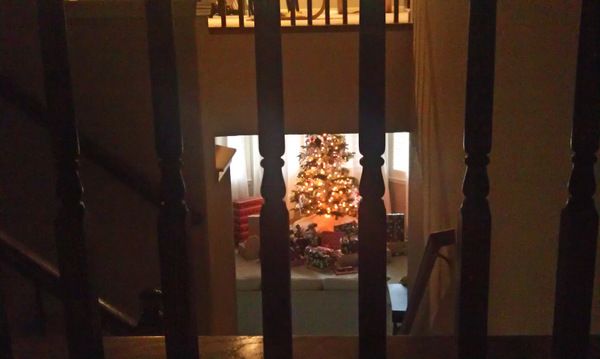 "But Mom, we can SEE the PRESENTS! Can we go now? Can we go now?"
"...Aaaaand, go!"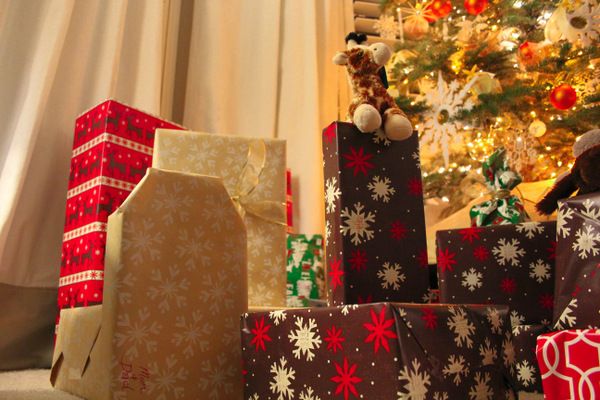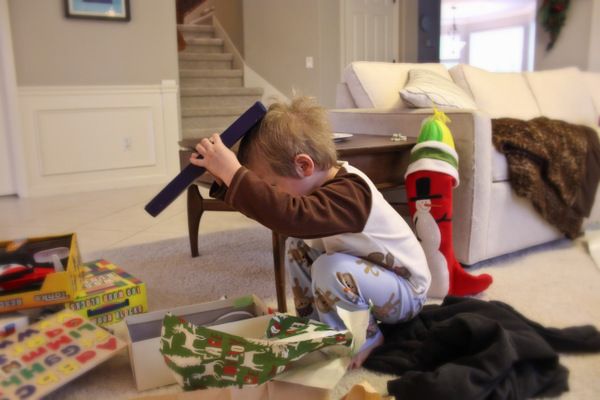 This one said "Awesome!" and "Totally!" (or, rather, "totawy") in what I call his scary monster voice after he opened each gift. I think he was trying to say "totally awesome," but he doesn't quite understand how to correctly use the phrase. Here's a little video example that I like to call "Fire truck! Awesome!"
While we're looking at videos, here's another short clip of the baby interacting with his little robot.
I love how his fingers and toes can't help but wiggle in his excitement!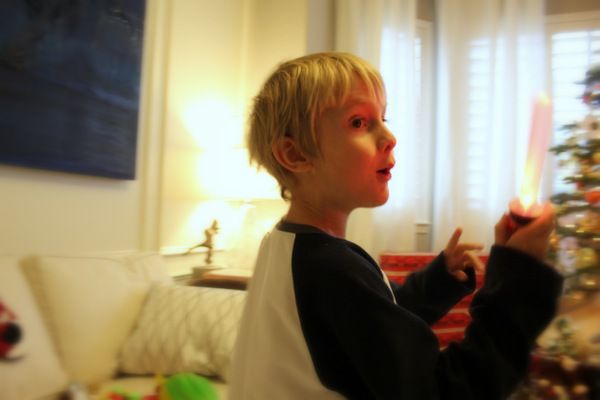 My 3 year old loves necklaces because they're little chains that are just his size. He wraps them around his blocks and makes truck noises as he repositions the lumber.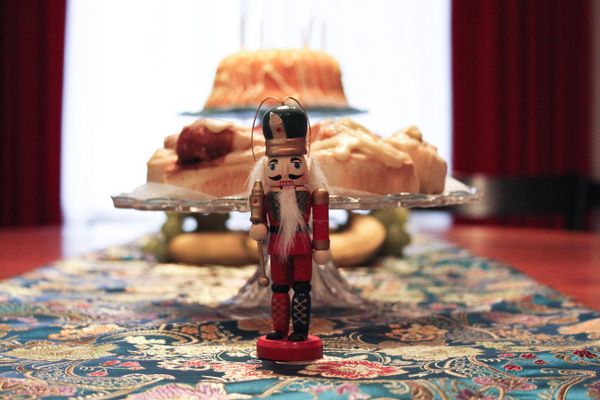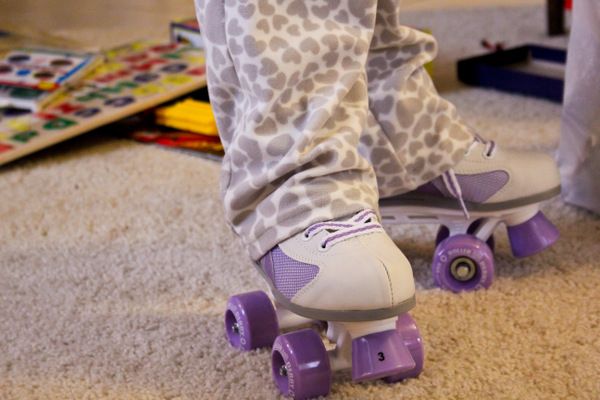 I love his instinct to hold things up at arms length to fully appreciate them. I wonder why we do that.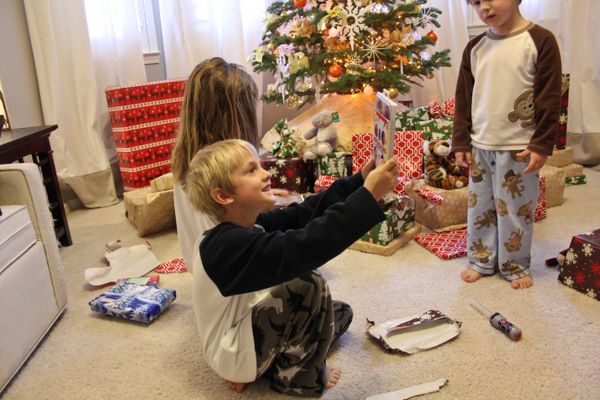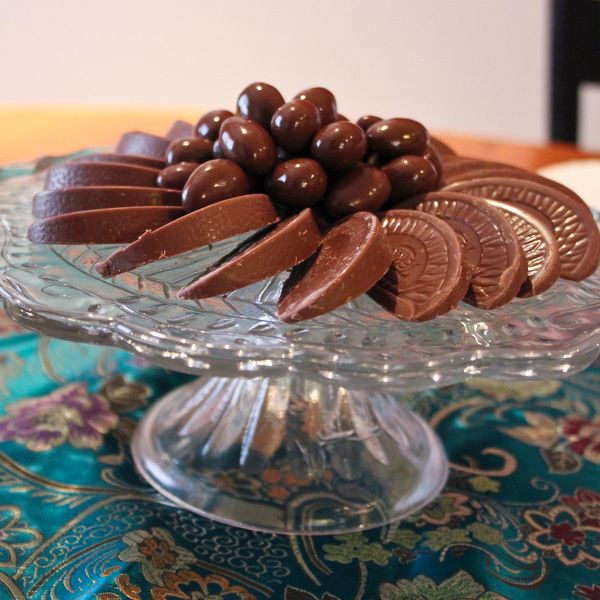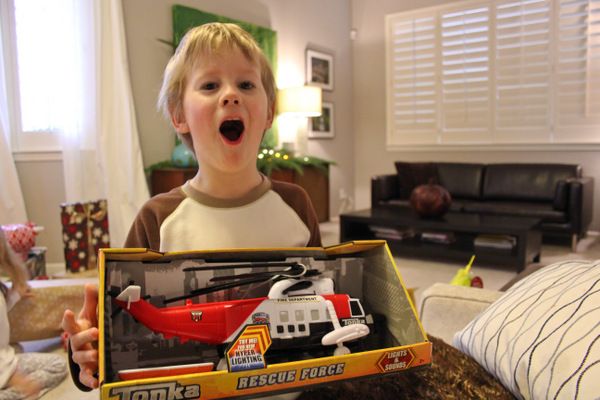 The big present at the end of the treasure hunt was tickets to Six Flags. I don't think the kids even remember this, they haven't mentioned it since! Too many other things to be excited about. That, and the break in the rain didn't last long. We had a very wet Christmas.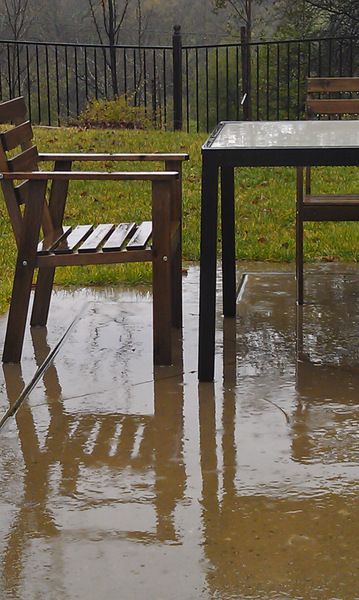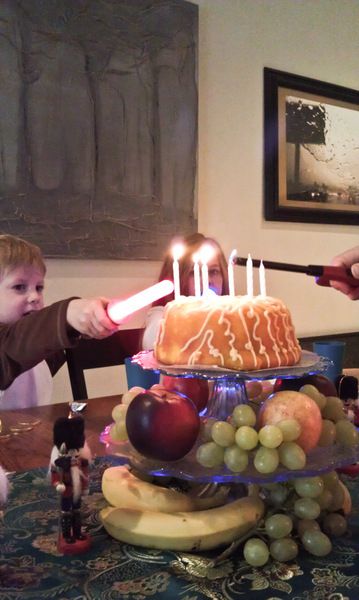 Now it's time to think about taking down the decorations and reclaiming the house. As I was putting this post together, the boys took all the toys downstairs and dumped them on the living room floor again. Apparently the novelty hasn't worn off just yet!!